I recently saw this photo taken in 1970 for the first time. Artist Oscar Torres is shown drawing a cannon on a bench in the Astrodome after Astros player Jimmy Wynn – whose nickname was, of course, Toy Cannon – achieved his first-ever home run to the upper deck during a regular season game.
The seat back, complete with a Torres plaque, was later inducted into the Astros Hall of Fame. Here's a shot of Wynn alongside her:
I wasn't aware of this little chapter in the Stros story, and it ended up driving me down a fun rabbit hole. For starters, I learned that Wynn's teammate Doug Rader, who was nicknamed Red Rooster, had made it to the same division of the Astrodome a week earlier, in an exhibition game. The seat in which Homer landed received similar treatment: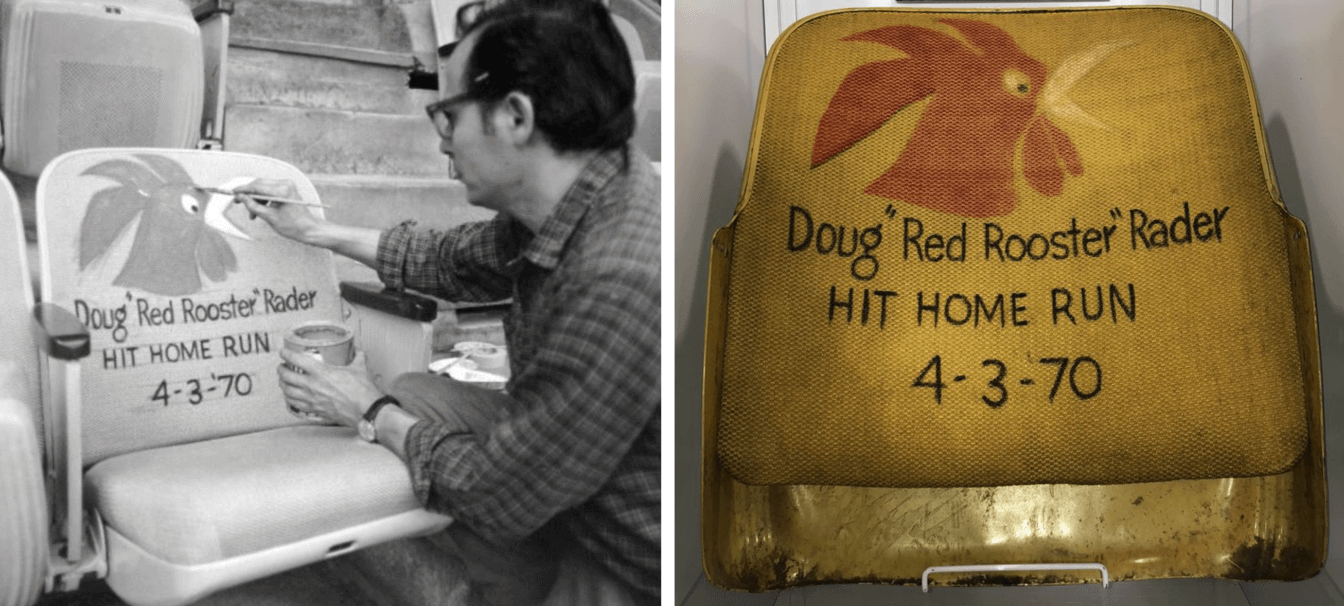 Twenty years later, on May 17, 1990, Astros footballer Eric Anthony became the third Houston player to reach the division, and the seat representing that achievement was once again given a commemorative paint job: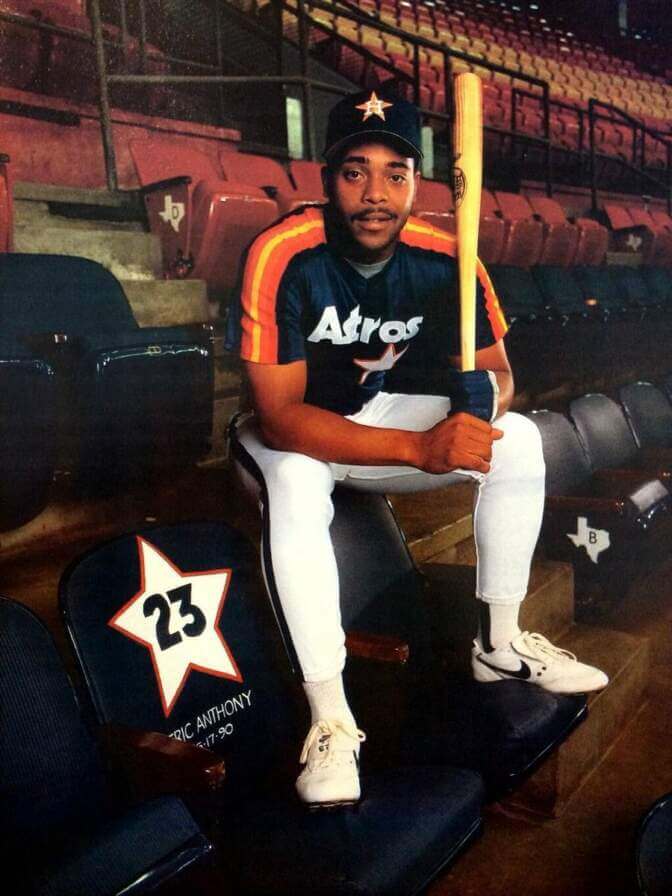 Nearly 30 years after that—and at the time, of course, the Astros left the dome and moved into their current stadium—Houston's Jordan Alvarez became the first Astros to hit home on the third floor of the field in right field. This time around, the team took a more conservative approach, simply Seat wrap in orange vinyl: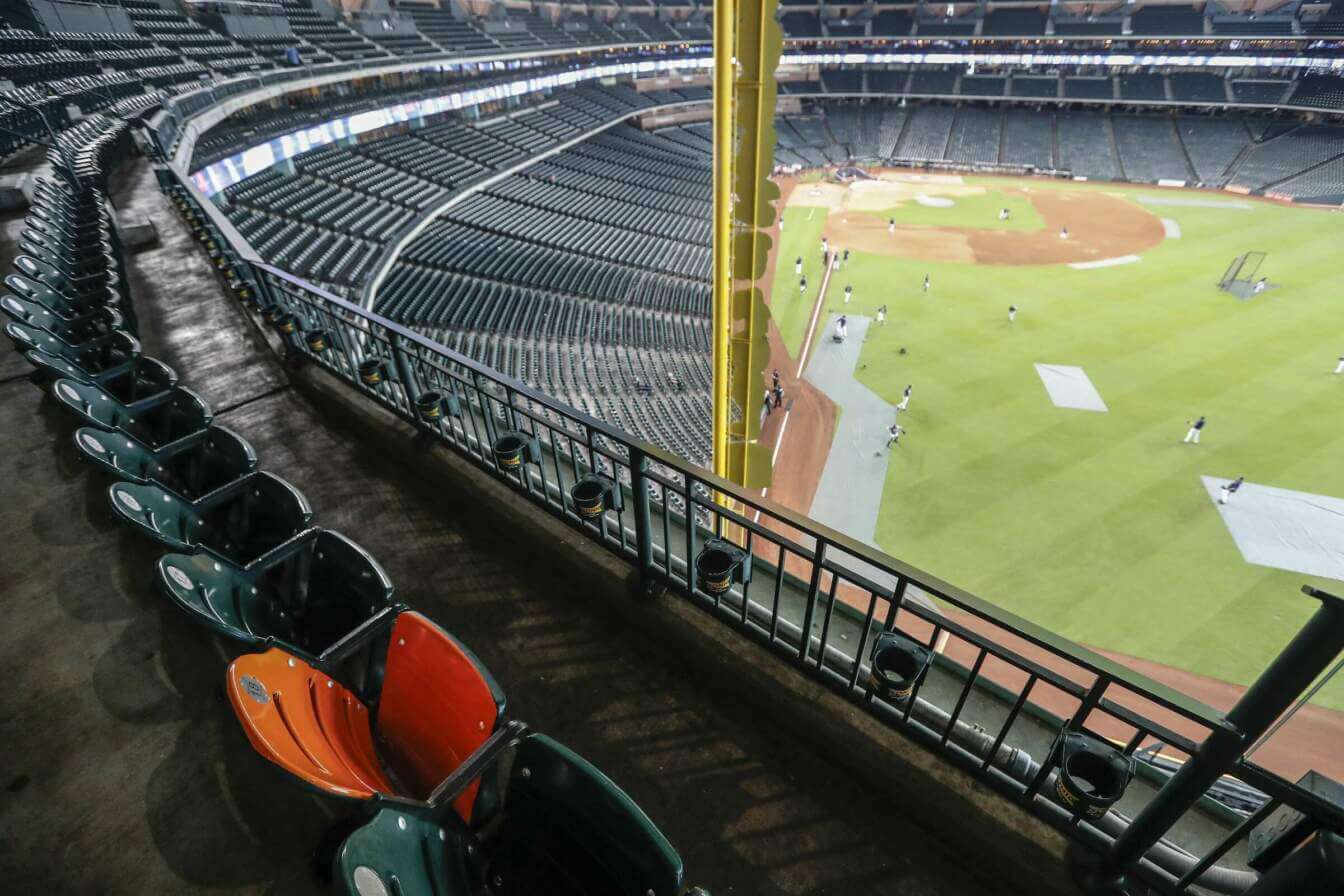 This is Houston. But what about the memorial benches on the pitch at other football fields? I immediately thought of Fenway Park, where one seat in the right grandstand was painted red to mark the place Where Ted Williams' giant car landed On June 9, 1946 (Additional information over here):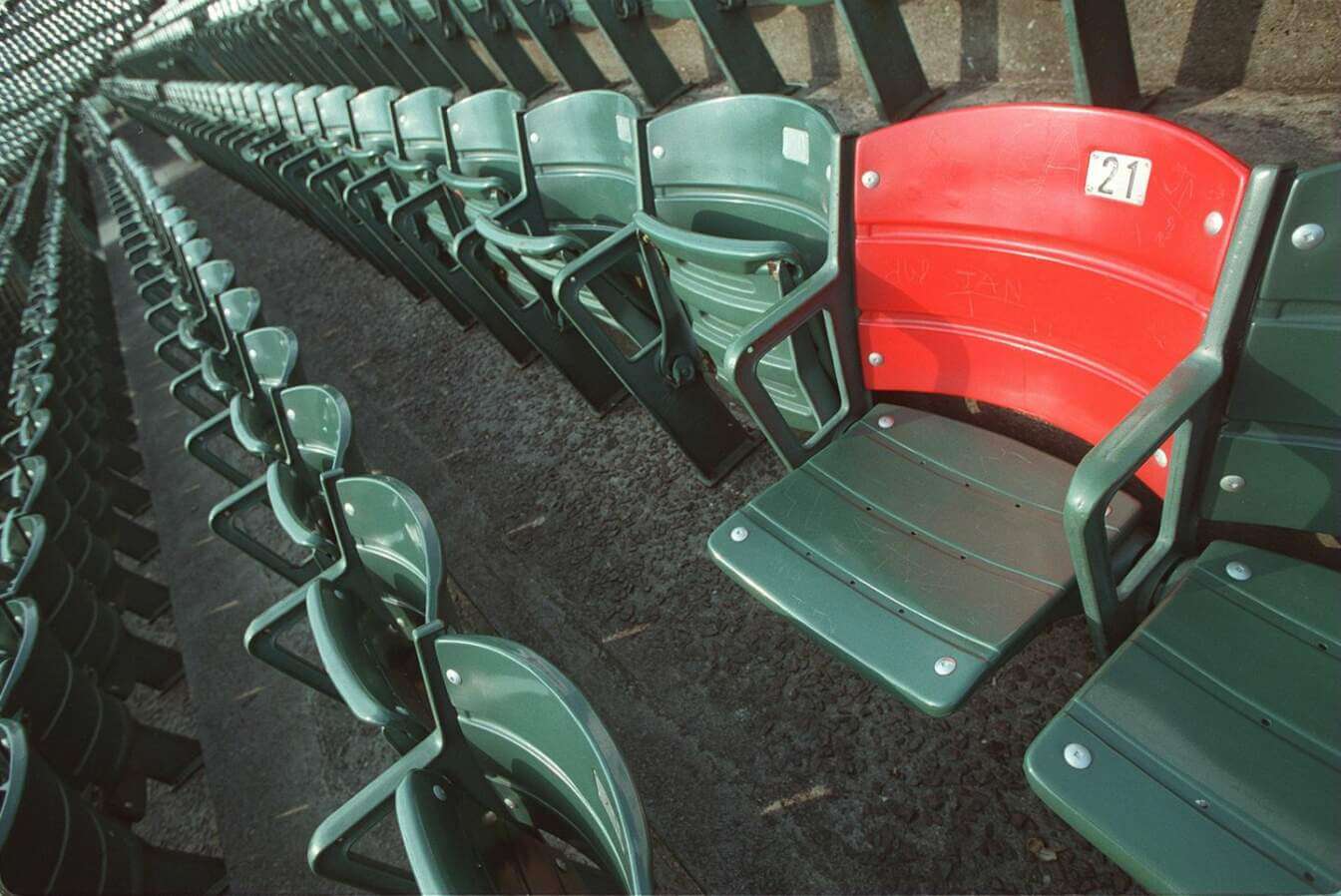 And there's more. In Chicago, the White Sox has two light blue seats that were left in place while all other seats around them were replaced during the stadium renovation. These seats represent key points that Paul Konerko and Scott Podsidnik hit during the 2005 World Championships: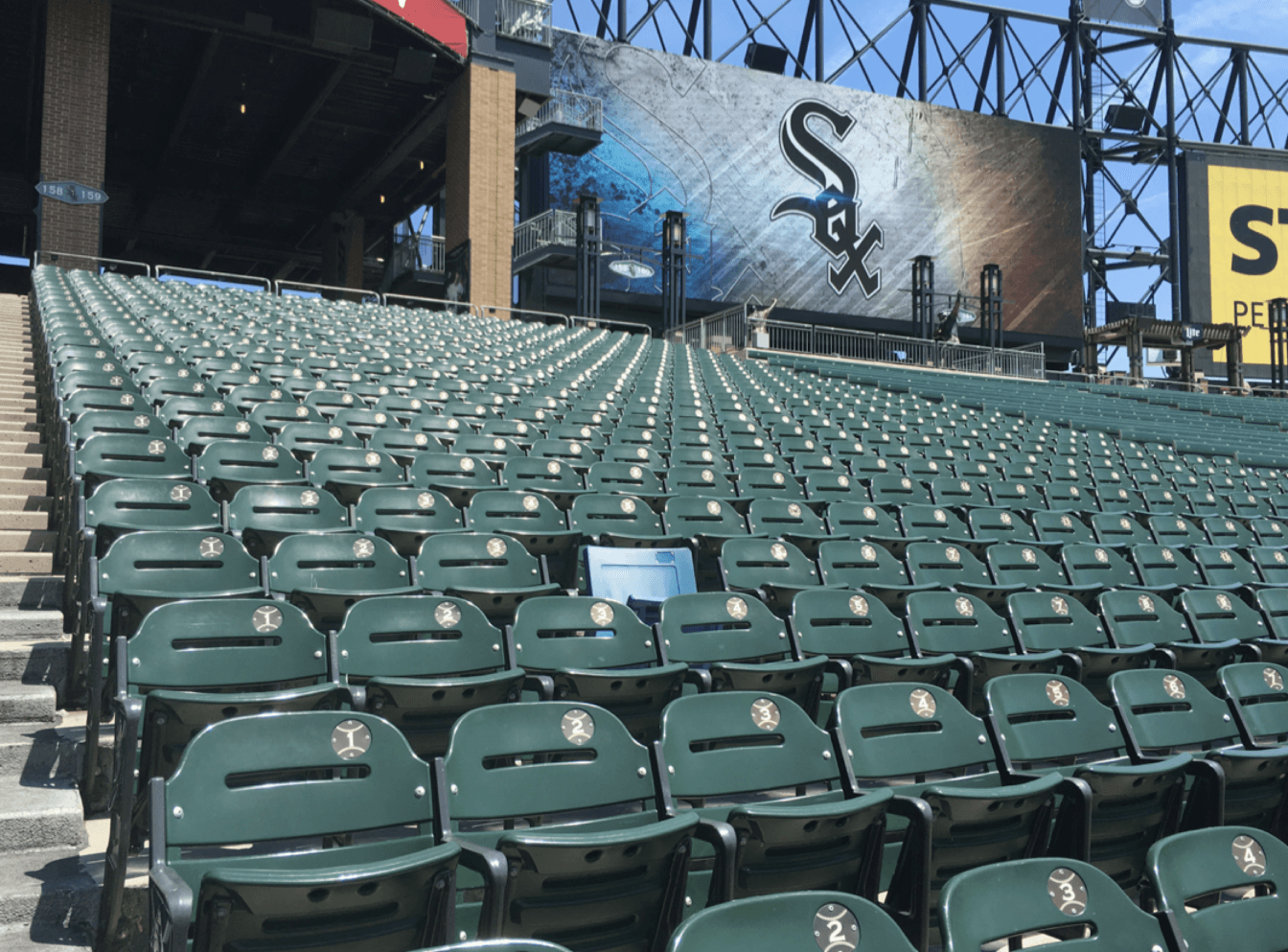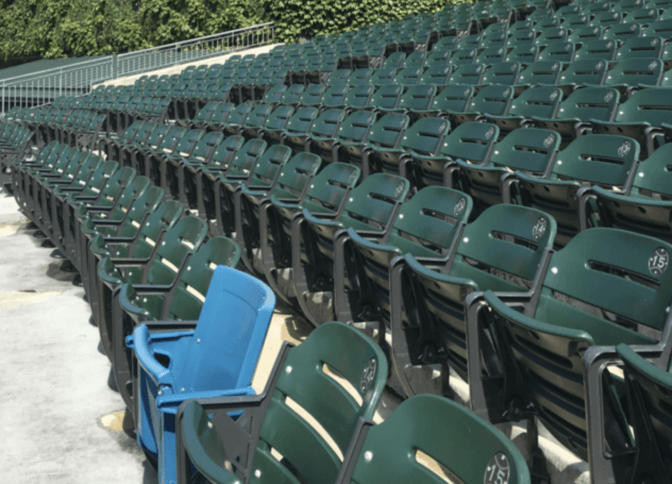 Frank Howard, a senator from Washington, hit a lot of giant contests at RFK Stadium from 1965 through 1971, and many of them were marked with white seats. Here are two examples: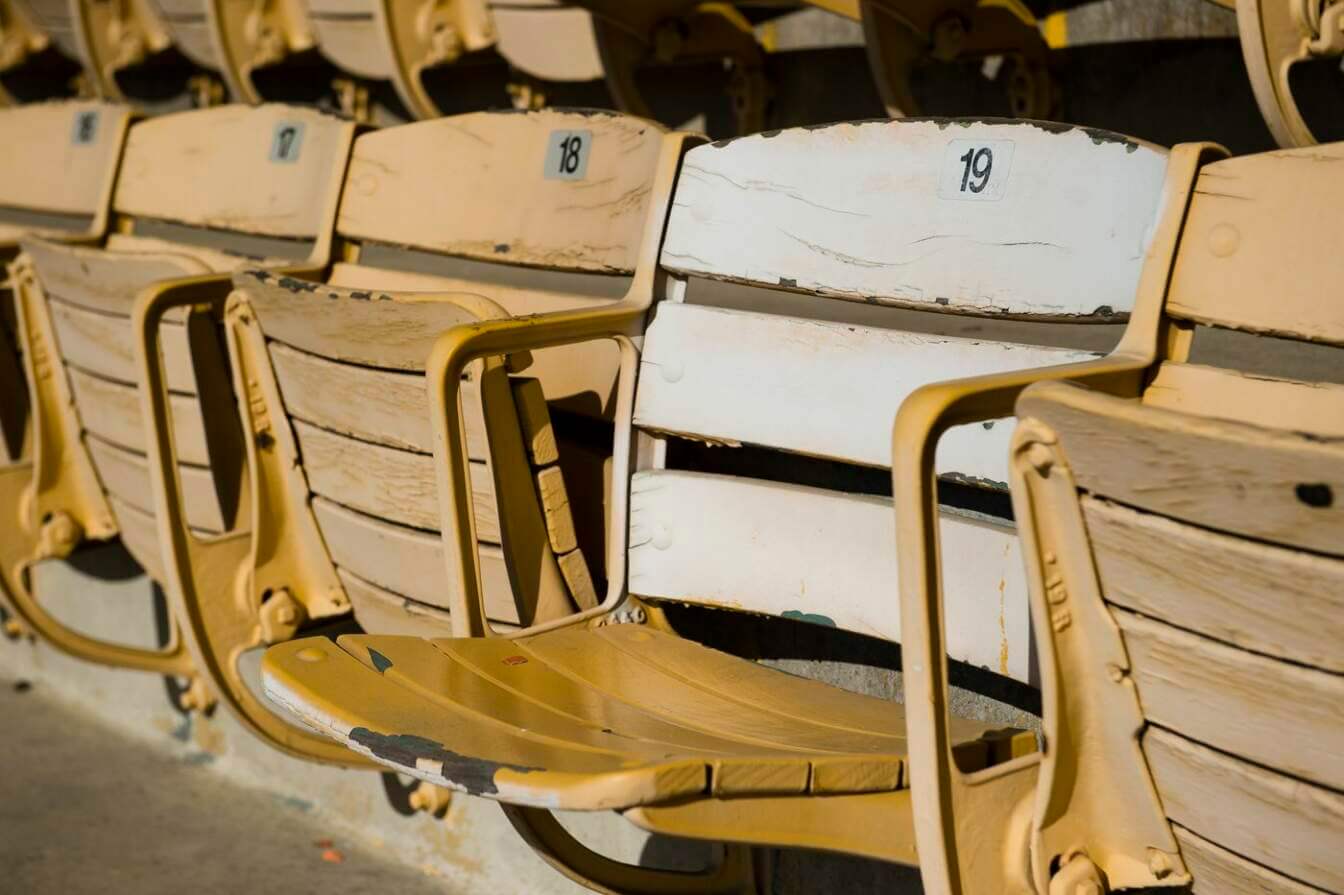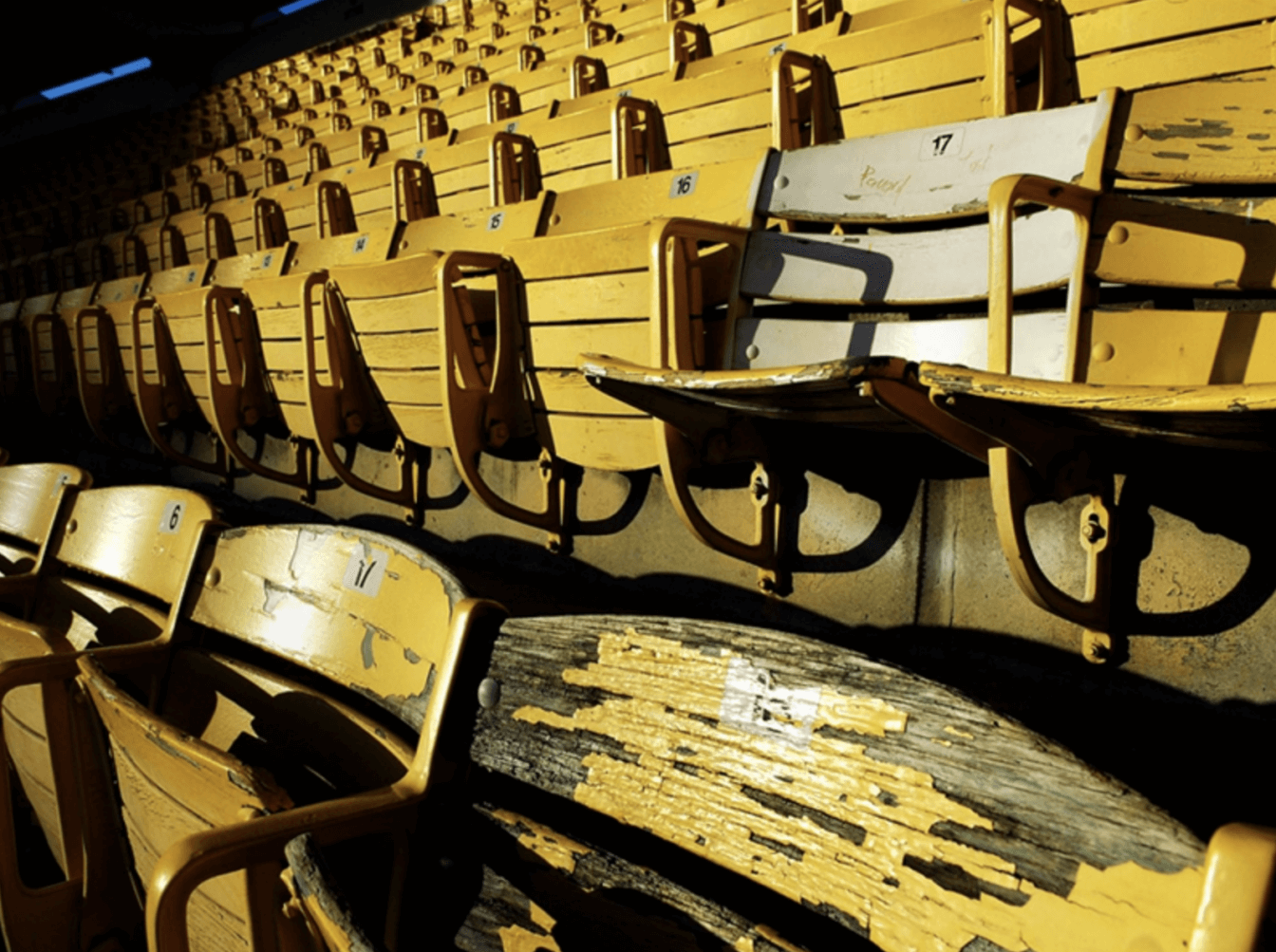 The senators are no longer in DC, of ​​course, but Washington's current MLB team, the Nationals, I decided in 2015 To start the anniversary celebration huge and/or important red bench house tours (Additional info over here). here is one In the 2017 shot of Bryce Harper: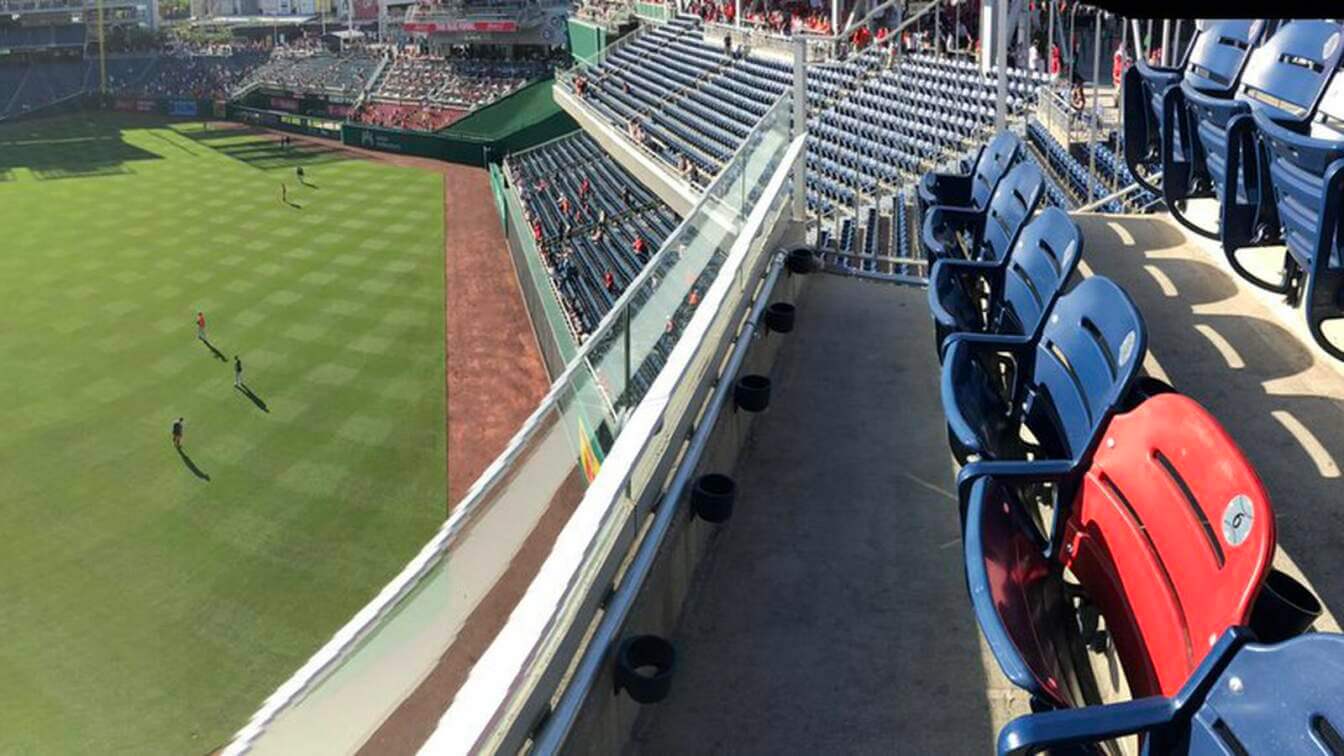 ———
Are there other examples of Seats Which are drawn or marked in some way to distinguish home runs?
Now, there are also many examples of home operation splatter that have been taught in different stadiums. For example, Shea Stadium used a sign where Mets player Tommie Agee hit the only fair ball ever that landed in the upper deck (this is the designer of the Uni Watch Scott MX Turner membership card standing at the sign):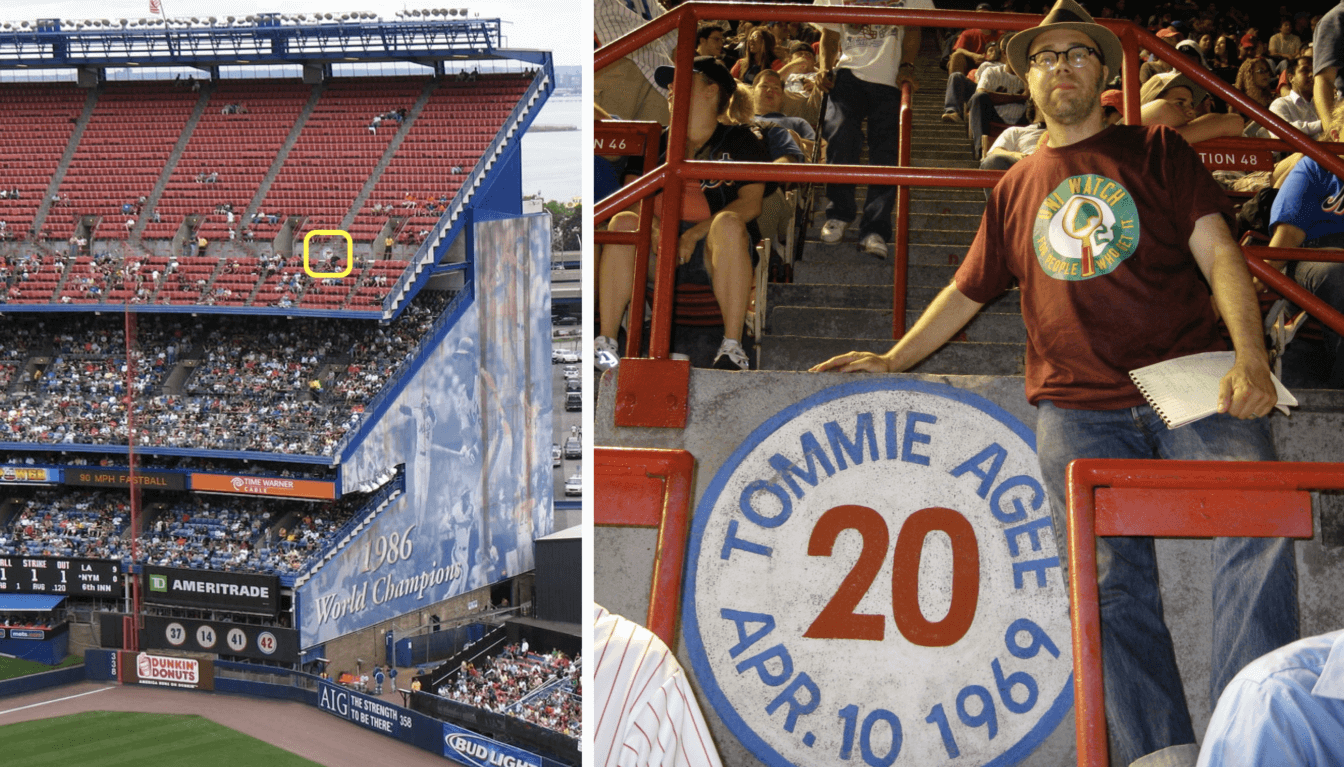 Philadelphia Veterans Stadium had a similar mark as Pirates Slugger player Willie Stargell achieved in 1971: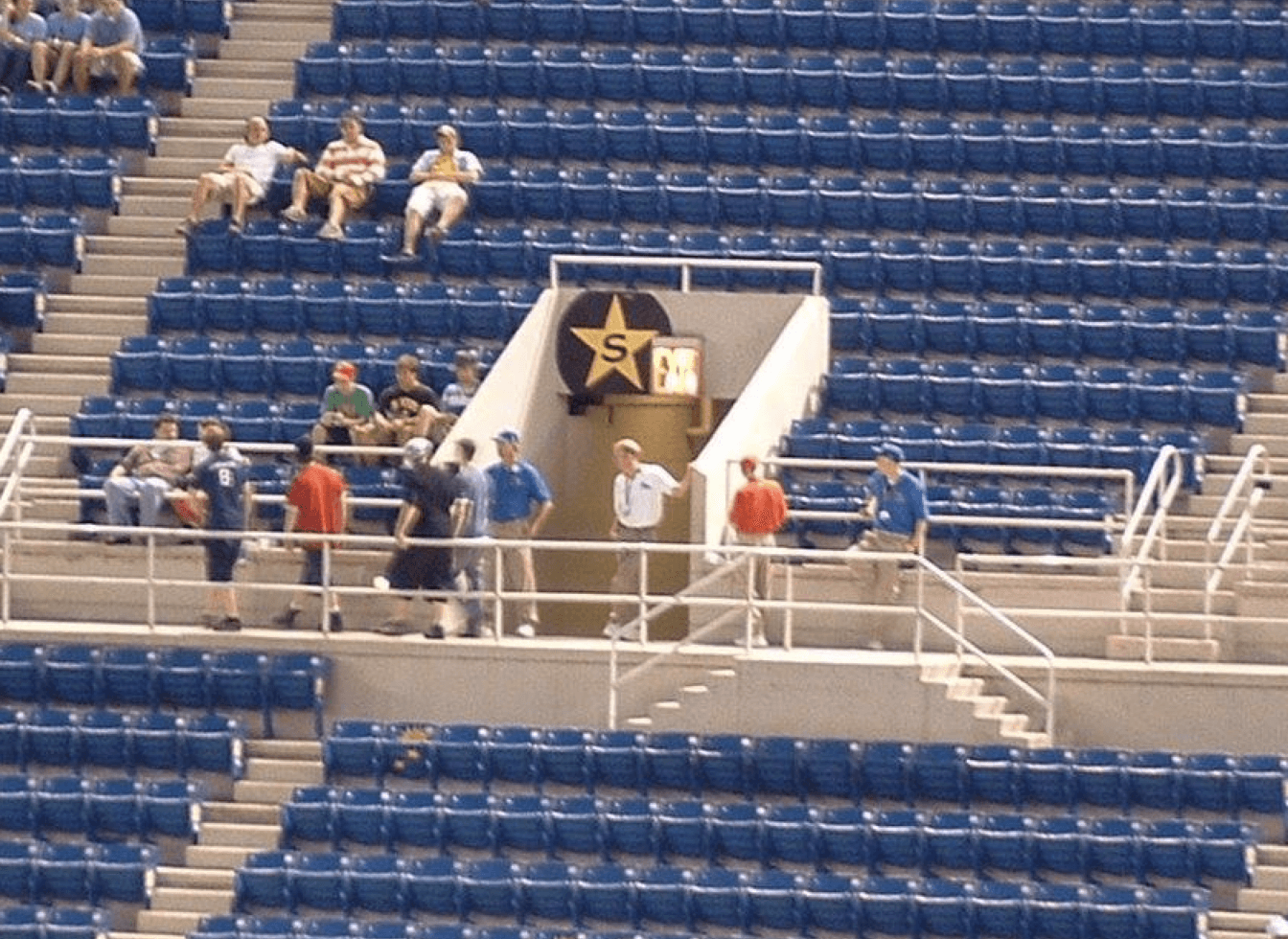 Interestingly enough, they used the "Stargell Star" design, which didn't even exist when Stargell hit that house in 1971. Did they first use a different design for the sign and later change it to the star shape? Or did the race at home initially go unmarked for several years and then add on during the "Stargell Star Era," so to speak? Does anyone know more?
(According to newspaper reports in the 1970s, the vet also had bull-painted benches to point out the upstairs reptile patches that Greg "Bull" Lozinski had hit. The photos proved elusive, though. Anyone..?)
And Memorial Stadium in Baltimore had a flag "here," denoting where Frank Robinson set off at home from the field: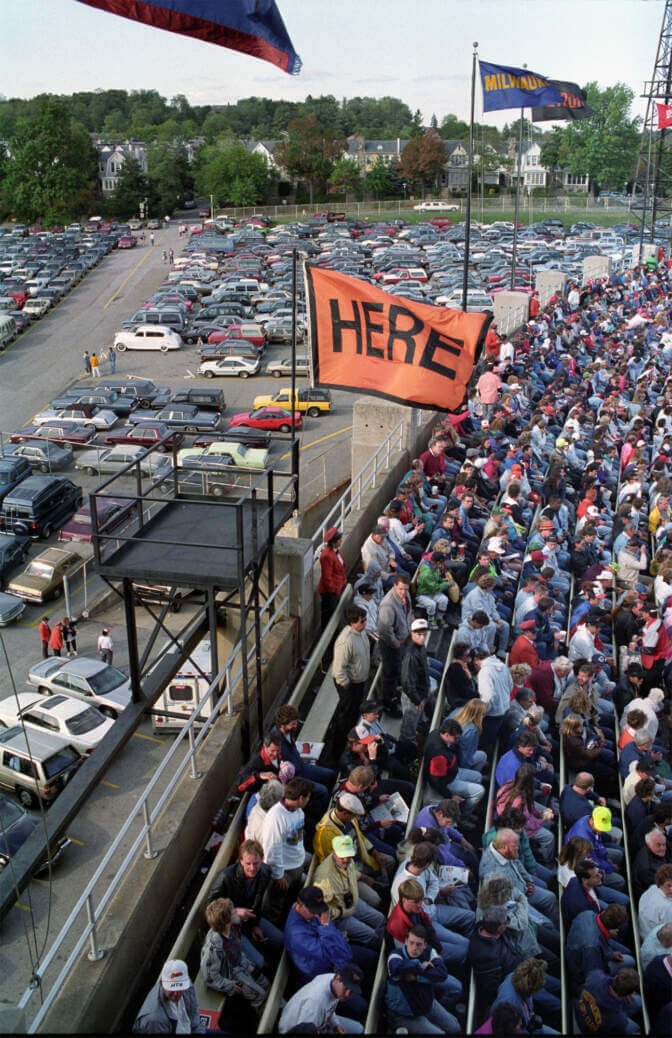 ———
Those last three examples are interesting, but not nearly as satisfying as the memorial benches, so at least from my point of view I think it's fun to think that you can actually sit in the private bench during a game. Likewise, I know that there are various signs of home running the outside From different stadiums (there are many of them outside camden yardsfor example), which are fun, too – but then again, they don't look as special as memorial benches.
Fun topic! I would like to keep the discussion as focused as possible on Seatsbut you can bring other signs to the house if you like.
(My thanks to reader Trevor Williams, who sent me into this rabbit hole by drawing my attention to the photo at the top of this post.)
Element! Another lottery flyer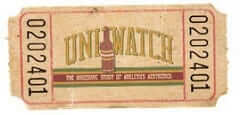 Yesterday we pulled out a membership card generously donated by reader Sam Selker (more on that in a second). Sam also donated money to cover his one-year Bulletin subscription, so we'll be pulling that subscription today. Just like yesterday, Sam requested that this draw be restricted to students and readers who don't have the financial means to cover the subscription themselves – thanks for watching the honors system on that.
This will be a one-day lottery. No geographical restrictions. To enter, email the raffle box by 9 PM ET tonight. I will announce the winner tomorrow.
while, The winner of yesterday's membership card raffle is Ray Barrington. Congratulations to him, and thanks again to Sam for sponsoring these gifts!
#Home #Run #memorial #benches #MLB #Ballparks