The last episode of The History Channel's first season Single spin off, Single: Frozen, sets off with only two survivors left in the Labrador wilderness. Wonya and Michelle made it through 33 days in the bitter cold as the episode kicked off, overtaking their four fellow survivors and standing up to earn $250,000 if they could make it to day 50.
(No spoilers here but there is a lot more in the synopsis for the next episode, including the name Single: FrozenSeason 1 winner.)
Wonya and Michele struggled with wind, snow, and dwindling food supplies to make it this far. But, unfortunately, only one of the amazing posts lasts until the end and makes Single History of the franchise by doing so.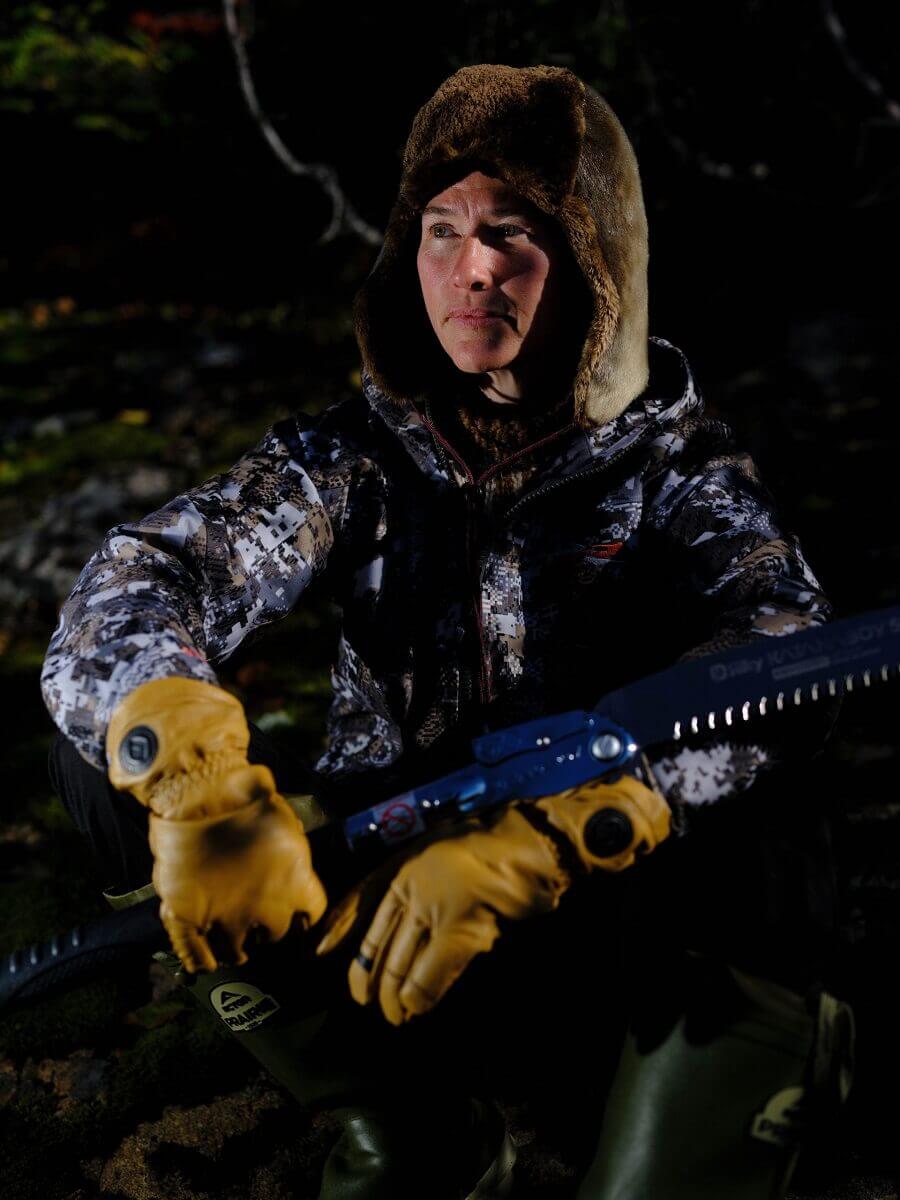 Michelle Fane, 47, Maine – Season 8, 21 days survive
16 days left: Michelle wants to go out and check her traps, but first, she has to try to mend her fire. Her only complaint is that the smoke has become very smoky inside her shelter.
She's targeting making day 40, calling it her next major milestone. Michelle believes that having a winner can be important and inspiring for some young women.
She checks her traps hoping to get some red meat. She feeds on berries while walking. Michelle admits that her attitude to fishing has changed, and now she sees it as a company.
"When you starve and get an animal, there is an honor to call. Michelle explains that the level of gratitude you feel is strong."
I noticed the protested and took a shot. She hits her but she is not dead, so she chases after her. It has an arrow piercing its side but it flies away so you have to shoot it again. She cuts off her head and the body continues to move temporarily, as the spine and nervous system remain intact after death.
Michelle becomes emotional as she thanks the grouse and the earth. She calls it a good day for the "little little fisherman" in her.
Back at her shelter, Michelle cooks grouse, happy to get some protein. She describes her stomach as making a purring noise in response to red meat.
Michelle hopes there is someone else still in the competition.
13 days left: It's late afternoon as Michelle explains that the weather has been weird. The wind is blowing at 45 miles per hour and everything is covered in snow. She admits there was a level of excitement and fear she felt near the end. The thought of not crossing the finish line at this point is painful.
All her firewood outside is covered in ice. She feels like something is in her eye as she starts a fire and notices for the first time that it is snowing in the shelter.
Michelle takes it day after day.
12 days left: she has a problem with her eyes. The smoke bothers them and nothing helps. Smoke from conifers is pungent, irritating to the eyes and throat. She hopes if she goes outdoors it will help soothe her eyes.
Soon her eyes did not improve, and she only reported half the visual acuity in her left eye. Everything is blurry when she uses her left eye.
Michele doesn't want to risk her sight, and a mirror (in her first aid bag) confirms that her left eye is swollen. She promised herself – and her husband – to tap into her health rather than hurt her.
It was so cold that she had to return to the fire after it had cooled to the bone on the outside. Of course, the fire made her eyes hurt again. She admits she's not sure what to do.
It's scary for one of her senses to have this happen and she doesn't feel confident that she's safe. She is torn between taking care of herself and going too far.
Michelle makes a very difficult decision to take advantage of that.
"I am neither the strongest nor the best. Only I and I are sufficient for myself, which is a kind of revelation." She thought it wasn't enough, but in this moment she feels liberated from it. What is enough.
Michelle chuckles as she reveals that her father is an ophthalmologist. She knows that eyes heal easily but that they are also easily damaged. She doesn't want to risk it and is proud of herself. Michelle became a fisherman in 38 days and that was one of her goals.
It's hard to leave, and in general you think that she has had a lot of success. She felt like she belonged in this world, and she would always have this place inside of her.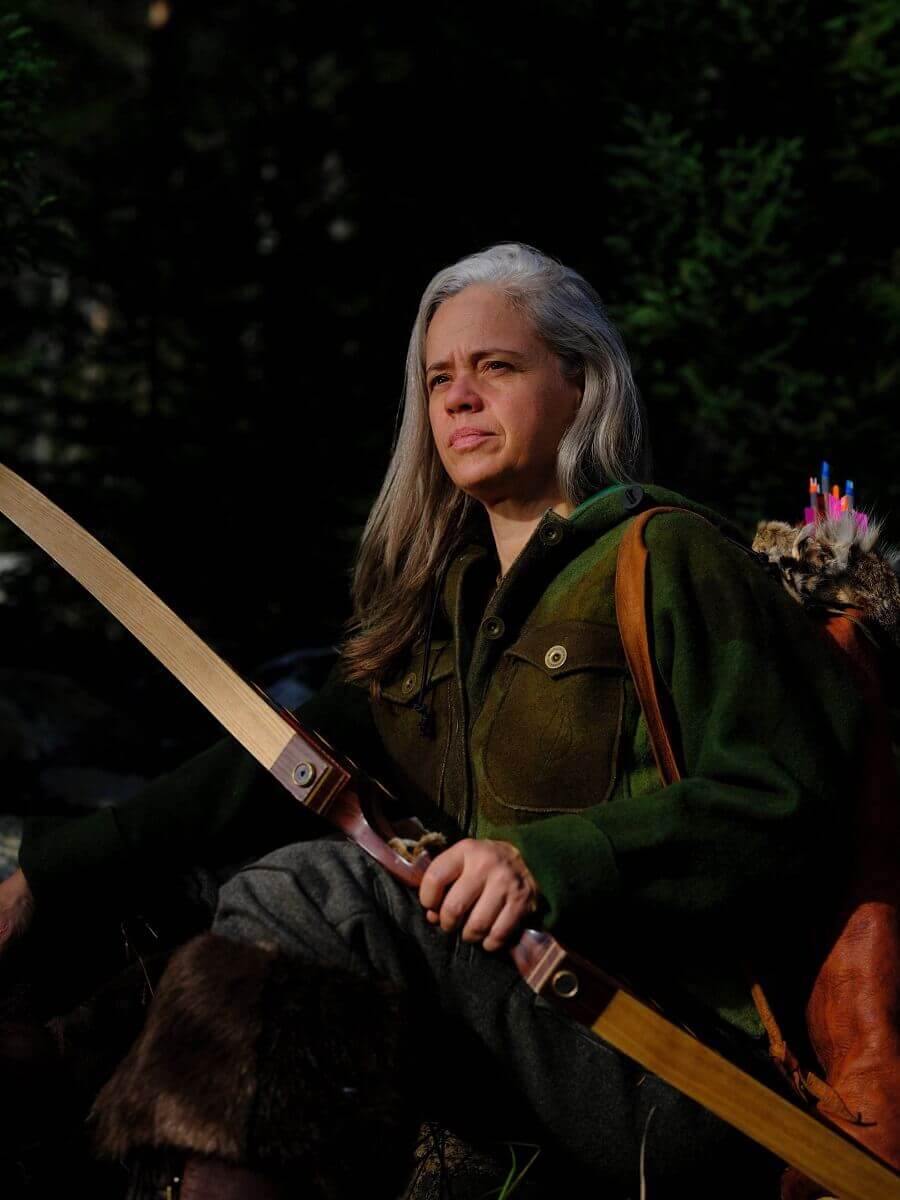 Wonia Thibault, 45, California – Season 6, 73 days survived
17 days left: Wonia added extra twigs to her shelter to keep out wind and snow. The result is that she must crawl out of her shelter. She will spend part of the day repairing her entrance, and while at work, she thinks of work to overcome the conditioning she had when she was told as a young girl that she was unable. She feels very satisfied to be able to be a role model for young women.
Wonya is careful while using the ax because she is so close to the end that she doesn't want an injury to force her out. She is able to open her door again, create a column of ridges and use some of her scattered columns to secure the new entry into her structure.
Snow travels while continuing to work on her new entrance.
14 days left: she built a wooden door to house her. The weather is really windy and conditions are not conducive to trapping rabbits. She thinks she might have had enough mussels to finish.
Wonya comes out of her shelter to check her streak. Snow gets to her knees in places, and she laughs as she says the weather is great wintery. Her traps are empty, but she notices a rabbit in the snow. She can't throw her axe because she will see it coming. However, she is determined not to let it slip through.
Wonya is not sure if she is sitting where she has set a trap, there is a possibility that he will be caught. She gets close and you can see that she is actually stuck by her leg. She uses her ax and hands to end her life. She is very grateful to the rabbit and remembers just saying that if she finds a rabbit, she will know that a Labrador loves it.
"What an incredible colossal gift," Wonya says.
12 days left: Michelle just bugged, and if Wonya lasts 50 days, she'll get the full $500,000 prize.
The wind is strong, and liquid has reached through the walls near her dry wood. She repairs the gaps, but the wind is now heading straight down the chimney, forcing the smoke to stay inside the shelter. It's not perfect and she has a headache from smoke inhalation. It has become a serious problem and her only option is to let the fire go out and stay warm in her sleeping bag.
Her eyes were incredibly painful, and she hoped she could sleep.
11 days left: her eyes hurt all night and her vision is blurry. She worries that this will take her out but she still hopes the rest will make things better.
She wakes up later and her eyes feel much better. The rest really helped.
10 days left: Wonya heads out to the ice to catch some ice. She hopes this is a new source of calories that can take her into day 50. She takes a tree with her in case the ice cracks.
(Each survivor was provided with a personal flotation device.)
Wonia is sitting on the ice, her legs spread around the hole she cut as she hunts. She remembers in Season 6 that she had fishing gear in an area where hunting wasn't an option. This time, she has fishing line but no signs of any fish. She calls it a day since the wind began. This is the hardest experience of her life, and it feels like a dangerous escape at this point.
9 days left: her cheeks began to look emaciated.
7 Days Left: She didn't believe in her physical ability as a kid but here she proves that she has the strength to survive. There haven't been any real examples of strong women doing this when she was younger – it was all "boy stuff". You did not see women hunting or camping at that time. She struggled on her way to gaining the skills that she now had while people tried to tell that her survival skills weren't right for her.
The countdown clock is ticking as we watch Wonya repair her shelter, look into her traps, and retrieve firewood.
Two days left: her body and time are running out, and her energy is low.
One Day Left: Describes the experience of being a role model for young girls who she wished they had grown up to be mobile and fulfilling. She was thinking of the other survivors and wondering who was left.
0 days left! Wonia is the only survivor of 50 harsh and hard days in the Labrador wilderness. The morning is wonderful and she is cheering the fact that she has achieved her goal. The sun is shining and blue in the sky as she builds an impressive stone statue (called inukshuk) to offer gratitude to the people who welcomed her into this land.
She had never seen a wilder place more beautiful before but she was excited to leave.
The helicopter arrived full of mixed feelings. You will miss this place and this experience very much. Her partner, Taylor, walks in from behind as she talks to the crew, describing her experience. Wonya screams and cries and pulls Taylor into a tight hug. Can't believe it's there. I missed him so much!
Taylor was honored to break the news she's the only one to make it to day 50. He's incredibly proud of her – as he should be.
Wonya immediately asks if the other survivors are OK, and she is happy to know that they are all OK.
"It's heartbreaking and incredibly proving that a lot of very skilled people just haven't been able to do this, and I was able to do it," Wonya says. "Just this Many. It is very overwhelming."
The producer asks how you feel when you are the first woman to win and is overwhelmed with passion.
"It's an incredible feeling. I am so grateful to be able to represent women in this way and to show the world that we are totally capable…and emphasizing the heart, connection, love and how much being in this place has been a connection. I feel that this is something really special that women can bring in so many of us." times."
Being a role model she wished she was a young woman is so powerful and means a lot Single: Frozen Season 1 winner, Wonia Thibault.
Prefer not to use the word survival; Would you rather call this wildlife.
Woniya is now the participant with the most accumulated days in Single It lives alone in the wild. Wonya is the first person – not just the first woman – to spend 123 days Single.
#Frozen #Season #Episode #Summary #Bitter