The RSPCA has launched an "urgent" appeal for alternative caregivers to help free up space in animal centers.
The charity estimates it spends £26,000 a week at the Special Border for the temporary care of hundreds of rescued animals – including dogs, cats, rabbits, small furry animals, exotic pets, birds and farm animals – where 59 have been re-housed. The centers are 'blast-full'.
There are 125 animals in private boarding establishments across Wales – 91 in Central and West Wales, 25 in North Wales and nine in South Wales.
In response, the RSPCA launched an urgent new campaign to recruit more custodians – who take care of the animals temporarily in their homes, while the RSPCA supports them – to help relieve the pressure.
The shocking new stats come as the RSPCA's annual repatriation campaign – the Tapnioper – continues to shine a spotlight on the work of the charity's animal centers, and rescue animals looking for a second chance at happiness.
Brian Reeves, head of volunteering at the RSPCA, said: "We are struggling – all over Wales.
"The RSPCA centers in England and Wales are bursting at the moment which means we have to use vital charitable funds to pay for animal care with Private Borders, and we have a long waiting list of animals waiting to come to our centers where they can start looking for a new home.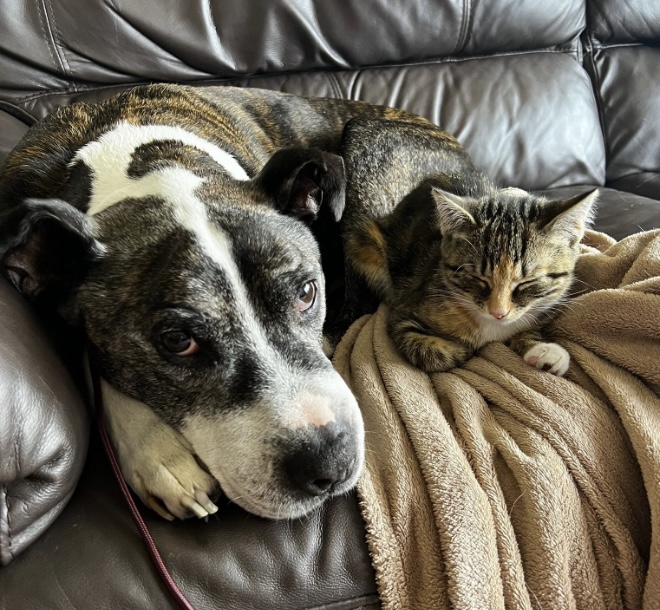 "We are in the midst of an animal crisis and can only see it get worse during the winter months as the cost of living crisis worsens. It is critical that we make plenty of room at the RSPCAs now, so we have room for rescued animal victims of neglect and cruelty in the coming weeks and months – And more incubators will be critical to achieving this.
"Taking pets into loving care homes – especially before the winter months – will be a lifeline to our frontline officers and the endangered animals we need to save."
In total, 691 animals are currently placed in temporary care with special boards due to a lack of space at the centers – including 120 dogs, 144 cats, 112 rabbits, eight furry animals, 38 exotic birds, 35 birds, 132 equies, and 102 farm animals , because there is not enough space in the "crowded centers".
Capacity problems at RSPCAs are exacerbated by increased calls to the RSPCA after the pandemic, a slowdown in rehousing, and an increase in the number of animals entering the charity's care – with cost-of-living pressures continuing to bite..
The number of rehomed animals is down – by 8% compared to 2020, and by a whopping 31% compared to 2019.
As re-housing slowed, the average survival time of the animal in RSPCA care also increased; For dogs, it increased by 9.4% – from 85 days in 2020 to 93 days in 2021 – and for rabbits – from 104 in 2020 to 117 in 2021, an increase of 12.5%.
More people are seeking to rehouse or give away their pets – the charity's pet donation advice page has seen a 42% increase in pageviews so far this year, compared to last year.
Brian says the charity currently has 350 registered caregivers, with more support for a network of 145 RSPCA chapters — but the charity desperately needs more, as these issues grow.
He added: "With more animals coming into our care, staying with us longer, and fewer people adopting, we are in a really worrying situation.
"It's a real space race right now – with no place in many of our packed centers.
"Fortunately, we already have an amazing 350 brooders – and we are grateful to all of them; but we desperately need more. These brooders welcome rescue animals into their homes on a temporary basis, with the full support of the RSPCA, and are invaluable to us."
"Times are tough, but adoption can be a lifeline to helping us save more animals over the next few months. It is not only a wonderful and rewarding volunteer opportunity; but it can also help relieve the real strain on our resources and help address this growing crisis of animal welfare" .
The RSPCA provides adoptive caregivers with all the financial, emotional and some logistical support they need in providing the animal's temporary care – including any medication the pet may be taking and funding for any ongoing veterinary treatment.
A nursery also gives people who would normally not be able to accommodate an animal in the long term, due to other obligations, an alternative and the opportunity to have pets at home.
Put simply – we desperately need more people willing to open up their homes and hearts to help give dogs, cats and other animals a fresh start in life.
"The nursery is also incredibly valuable to ensure that the animals we rescue get the specialized and individual care they need. It provides a lifeline for vulnerable animals who may be really struggling in an animal center environment, and it also means we can make extra space in our centers to accommodate more animals in need. If we have some of them in nursing homes, where they will continue to receive our support."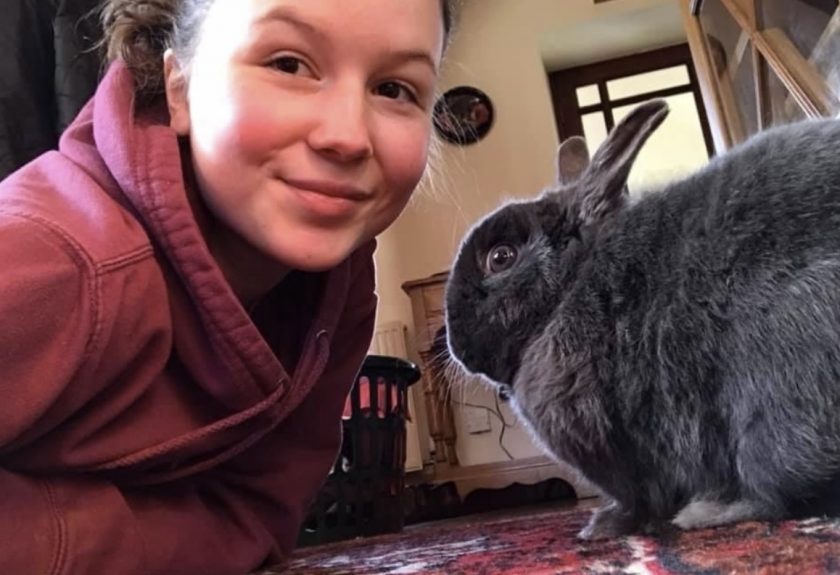 In North Wales, Nia supports the RSPCA's Bryn-Y-Maen Animal Center by taking care of rabbits – and describes the nursery as "the most rewarding process ever". She found the charity's sponsorship helpful as it dealt with the stress of the A-level exams.
She said, "I've volunteered at the RSPCA since 2009 and have been raising rabbits since April 2016. I decided to tackle through my A-levels, as I found the exams stressful and it was hard to find time for an hour and—a—half a round trip to volunteer at the RSPCA."
"The nursery has allowed me to help the RSPCA and interact with the animals in my house. Adoption is the most rewarding process ever. I love volunteering, but the one-to-one attention the rabbits get in the house really helps them."
"I have tended a total of 21 rabbits, each with their own personalities and challenges. They have come to me as aggressive, territorial or petrified people due to their awful start in life.
"Within days of being with me, they are happy and start to trust me and that is the most rewarding part. Not many adopted rabbits have experienced a home life. I
"I was raised a deaf rabbit and had to adapt to the way I communicate with it. My ultimate goal is always to prepare them for a permanent home and I really enjoy getting updates from the owners once they are in those homes.
"The nursery is flexible. If I go on vacation, the rabbit can go back to the center and if I have a month home from university, I can call the RSPCA and ask if any rabbits need care.
"They always have someone who will benefit from the experience. Additionally, the RSPCA makes all supplies available for rabbits including litter trays, hay, food, bedding, bowls, and toys. They will also cover vet bills, if needed at any time."
spotted something? Do you have a story? Send Facebook message | Direct message on Twitter | Send an email to [email protected]

#RSPCA #launches #urgent #campaign #recruit #custodians #relocation #centers #blastfull