Update 2 p.m. Saturday – This shelter opened at Goodson Middle School? Overnight home for 13 people and a variety of animals, including a lizard.
According to the Marion County Emergency Management Department, 12 dogs, seven cats, 10 rabbits and one lizard were helped at the school. At the fairgrounds, emergency shelter was provided for one horse, two ducks, two sheep, an alpaca and nine chickens.
Update 11:15 a.m. Saturday – The Marion County Sheriff's Office said the Vita Springs fire was fully contained but hot spots were still burning.
"Air assets remain designated for this incident and are scheduled to assist with suppression and containment efforts throughout the day. Ground crews will coordinate with air assets to form a damper line around the perimeter of the fire," the statement said.
"As of this morning, the fire was concentrated in a wooded area that is difficult to access due to the steep terrain. The area remains under a red flag warning with the possibility of high winds in the forecast until late Saturday evening.
The statement said evacuations and alerts about potential evacuations remain in place for the time being.
Update 9:30 a.m. Saturday – Salem City officials have released a preliminary list of state and local agencies that responded to the Vita Springs Road fire. The full list is below.
Update 7:15 am. Saturday Vitae Springs Road fire has been inspected as crews continue active firefighting operations and spot fire monitoring.
Greg Walsh, director of emergency preparedness at Salem, said Saturday morning:
• The evacuees will have to stay out of their homes until at least Sunday morning. A decision on when to allow people to return to the area will be made later in the day.
• No damage was reported to homes or other buildings, and no injuries were reported.
• Fire crews remain on the ground until Sunday morning.
• The Fire Brigade Command Center, which has staffed from 18 agencies, continues to operate at Crossler Middle School.
Who helped?
Here are the agencies that responded to the Vita Springs fire in some way, according to Salem City officials:
Willamette Valley Communications Center
Salem fire brigade
Salem Police Department
Department of Public Works Salem
Independence Police Department
Dallas Fire
Polk County Fire District
Polk County Sheriff
Marion County Department of Public Works
Marion County Department of Public Health
Marion Fire District 1
Marion County Sheriff
Yamhill fire
Jefferson Fire
Kaiser Fire
Turner Fire
falk ambulance
Dallas Police
Search and Rescue in Marion County
Oregon State Fair
American Red Cross
Salem Kaiser Schools Department
Oregon Field Marshal
Oregon veterinarian
Original story:
Evacuations of an estimated 350 people remained in place Saturday morning as firefighters continued to work on the Vita Springs fire that broke out on Friday afternoon.
Authorities said about 250 buildings were in the area of ​​the fire, but there were no official reports so far of damage.
On Friday night, the Marion County Sheriff's Office placed an estimated 1,500 people under a Level 2 evacuation notice, meaning they were ready to go at any moment. There are about 1,000 buildings in the secondary district, according to state mapping. The map is available online over here.
The American Red Cross also announced the opening of an emergency shelter at Goodson Middle School, 4512 Jones Street. SE
"Individuals and families affected by bushfires and in need of shelter assistance are encouraged to simply appear at the shelter for help," the Red Cross said in a statement.
The school parking lot was used as a gathering place for evacuees and to assist those transporting livestock from the fire area.
The Oregon State Fair and Exhibition Center has also opened for those in need of a place to take livestock, as officials direct evacuees to enter via the Silverton Road entrance.
The National Weather Service maintains: red flag warning Over much of western Oregon through Saturday night, but weather data showed that winds in Salem of up to 26 mph dropped to less than 10 mph by 9 p.m.
Level 2 Evacuation Zones:
Marion County:
S River Road at Sawmill
sawmill road
The south side of Ballyntyne S Road.
Stonehill AVS
Gorey Hill Road S West Elmhurst Ave S
Elmhurst Ave S to Nehalem St S
Cole Rd S West Bates Rd.
West side from Bates Rd S to Bunker Hill Rd S including Chinook Estates
Bunker Hill Road S to Riverside Doctor S
Riverside Dr S from River Rd S to Sidney Rd S.
West side of Sidney Rd S to Buena Vista Rd S.
Polk County:
East Corvallis Road from Independence Bridge to Davidson Road
North of Davidson Road and Wigrich Road east to the Willamette River
This story will be updated as officials provide updated information on Saturday morning. Salem Reporter makes this coverage freely available as a community service.
To share information or photos, please email Editor Les Zaitz at [email protected]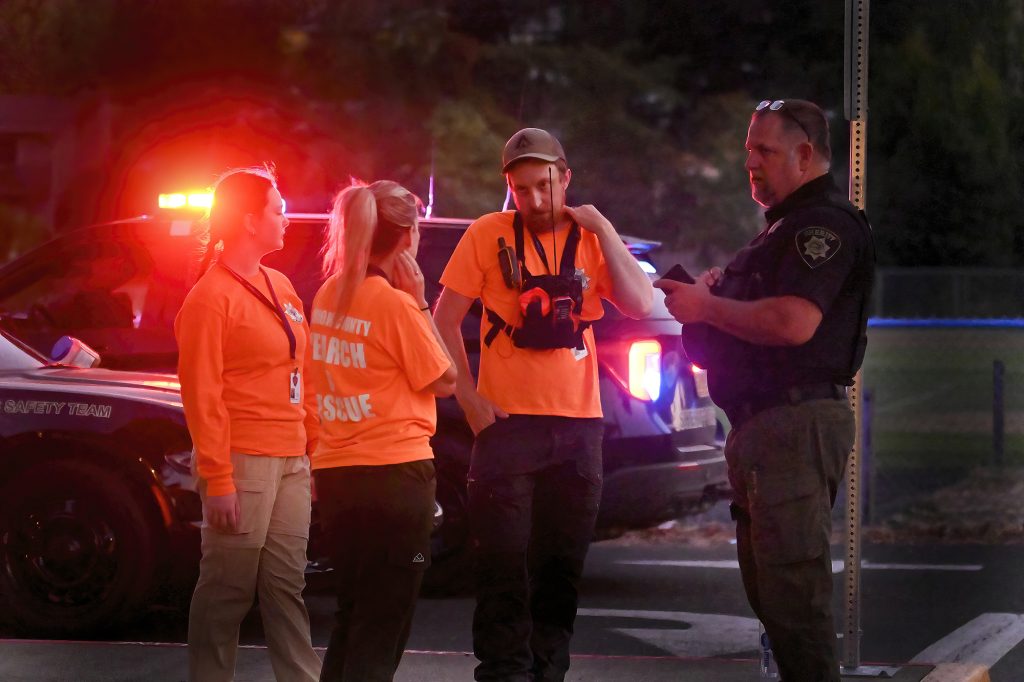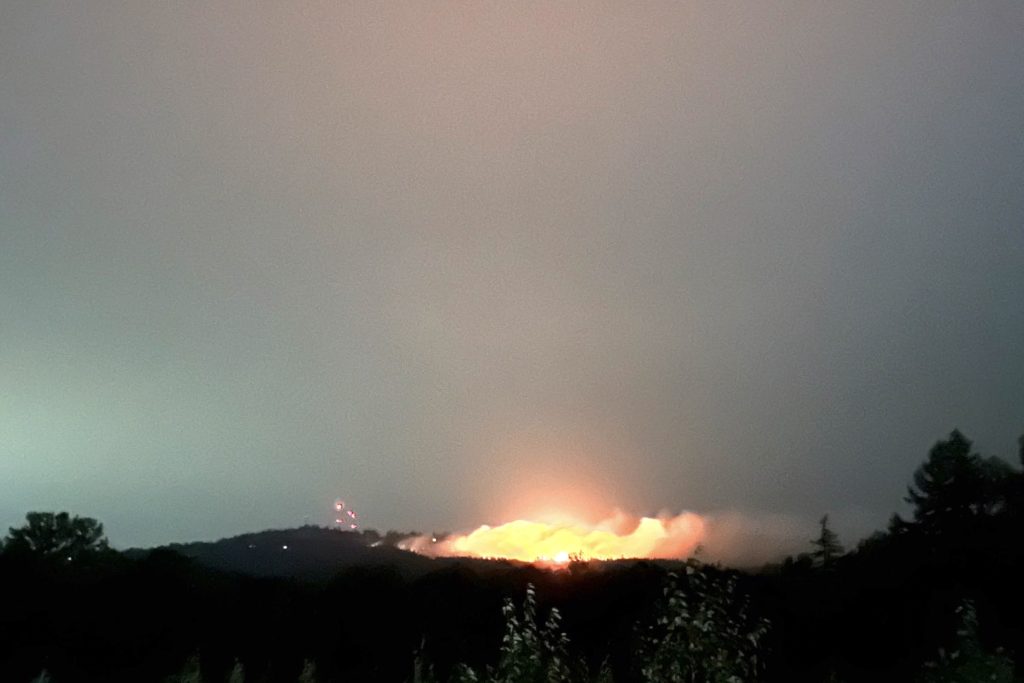 Previous coverage:
BREAK: A brush fire led to the evacuation of South Salem as fire crews surrounded
#Updated #Vitae #Springs #fire #contained #clearance #progress #evacuations #place